Our Story
In 1992, we decided to partner in business to more fully share our time, our experience and our complement of skills.
So for over two decades now, as partners we have been building capacity in the non-profit world and supporting bold new strategies for change in philanthropy. During this time, we also served as the leadership team that developed the Market Creek community partnership, working with resident teams and designing a pioneering resident ownership tool, called a Community Development Initial Public Offering.
We have done this passionately along side of raising three boys and caring for many foster children.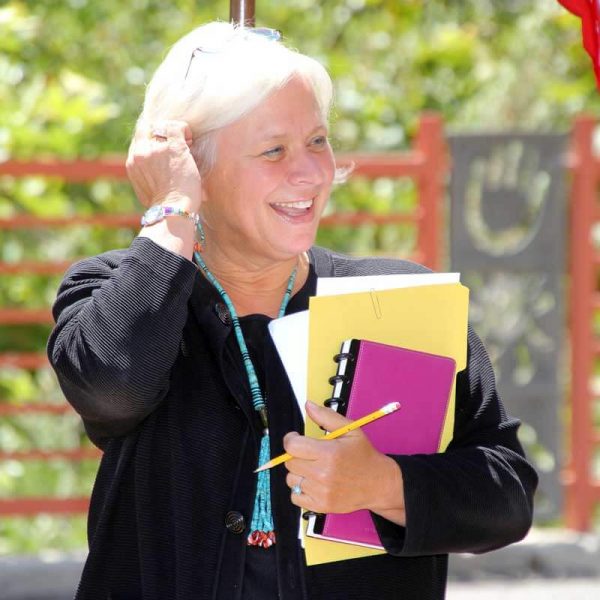 Jennifer Vanica
Author of "Courageous Philanthropy: Going Public in a Closely Held World"
During my appointment as a Senior Fellow at PolicyLink — an organization guided by the belief that those closest to the nation's challenges are central to finding solutions — I had the opportunity to bring forward the stories, lessons, strategies and structures we have used to capture the power and capacity of people to create and own change.
I am a deep believer in equity and inclusion, and I have always pursued opportunities to advance social justice. This commitment was shaped during the late 1960's when I worked side-by-side with farmers in Kentucky's Appalachian farmlands, the Eastern Shoshone and Northern Arapaho building schools on the Wind River Reservation, and Cesar Chavez and the Mexican American Farmworker Union organizing boycotts for better working conditions in California.
For the next 15 years, I worked raising money to strengthen access to higher education, served on the start-up team for a major healthcare foundation, and led a $17 million public-private campaign to build a critically-needed 103-bed emergency shelter for children in San Diego.
With the launch of VanicaCummings in the early 1990s, my work focused on fundraising and capital campaign planning, non-profit strengthening, and providing technical assistance in partnership with foundations that wanted to strategically link capacity building to grantmaking.
In 1995, Ron and I would put our business on hold to become the leadership team of a newly created operating foundation, called the Jacobs Center for Neighborhood Innovation, to address the underlying issues of disinvestment and economic distress in a disinvested area of San Diego. The community partnership would become known as the "Market Creek experience."
For the next 16 years, I served as the President & CEO of the Jacobs Center and worked alongside more than 3,000 community residents to transform blight, bring the community its first full-service grocery, build a science institute with and for young people, create jobs, restore a toxic waterway, support entrepreneurship, improve public safety, create a vibrant cultural village, and buy stock in their project.
In addition to serving as a Senior Fellow at PolicyLink, I have also served as an Aspen Institute Senior Fellow, MIT research associate, an advisory team member for HUD's National Revitalization Initiative, and have been involved in numerous case studies and articles, including USC's "State of Place-Based Philanthropy and Public Policy," and Aspen's "Complexity and Community Change."
I am the author of "Courageous Philanthropy: Going Public in a Closely Held World" — a book about the lessons of leading comprehensive community change and a call to action for a more courageous relationship between foundations and the communities they seek to serve.
View CV
Ron Cummings
Community Change Leader
I grew up in a working class neighborhood in Indiana and was the first person in my family to go to college. My involvement in the student civil rights movement in the 1960's challenged my racism and instilled in me a commitment to social justice.
I served as assistant professor of English and American Studies at Wittenberg University in Springfield, Ohio from 1972-79 where I designed and taught courses on dissent, racism and men's and women's roles. I also taught and tutored in the Upward Bound program which bridged urban neighborhood youth to college. My experience with these students led me into the youth services and juvenile justice field.
From 1980-1992, I designed and managed youth programs. I served as a regional manager in a start-up foster care network, led the launch of a group home for young men, and worked in the residential services unit for San Diego Child Protective Services.
While serving as the managing director for a 250-staff multi-service youth agency, I began a journey of discovering a values-based and people-centered approach to building teams and an organizational culture everyone can believe in and live. This led to me developing a "Finders Keepers" staffing process and a "Leading from Within" management model.
When Jennifer and I first launched VanicaCummings Consulting in the early 1990s, I coached leadership teams in applying core beliefs to design programs and build organizational goals, culture and staff. When we became the leadership team for the Jacobs Center for Neighborhood Innovation, I served as its founding Director of Programs working with a team of consultants serving innovative non-profits in 5-year capacity-building partnerships, and then served as its Chief Operating Officer, developing its team, culture, and organizational infrastructure. I also supervised its community building programs and led the design of three stakeholder-led pilot projects focused on prisoner re-entry, youth violence, and vulnerable students.
I have a commitment to non-violence and living against racism. I love poetry, basketball and our dog RaiRai.
View CV